National Skills Coalition
John Quinterno of South by North Strategies, Ltd. recently was named to the National Leadership Council of the National Skills Coalition. Based in Washington, D.C., the organization is a "coalition of coalitions" that advocates for public investments in the skills of the American workforce.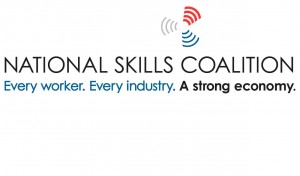 The Leadership Council serves to develop and articulate the common skills agenda around which the coalition and its members organize and advocate.
Quinterno is one of two North Carolinians serving on the council in 2010. He is joined by Anne Bacon of the NC Rural Economic Development Center.